When most people think of Google ads they are likely thinking about the search ads they see when using Google search. While these types of ads were the foundation for Google Adwords, Google Ads has evolved to incorporate several different campaign types.
Complete List of Google Ads Campaign Types
Choosing to use different Google Ads campaign types is a decision that should be guided by each individual business's goals, budget, available assets, and often, time available to manage the campaigns.
Here, we'll give you an overview of every single Google Ads campaign type, general characteristics, ideas on when and how to use each, and a few of our own tips sprinkled in. This guide is designed to give you the information you need to understand the options available to you and make a plan on how to get started or expand your own Google Ads with new campaign types.
Google Ads Search Campaigns | Standard Text Ads On Google
Search campaigns are the original Google Ads campaign type. They are the text ads that appear on search engine results pages and look similar to organic Google listings.
All Search campaigns use ads that are text based. Search campaigns do not incorporate any image (unless it's an image extension) or video creative.
Targeting: Search ads use keyword targeting to reach users based on search query intent.
When To Use Search Campaigns
For most businesses, search campaigns are the best campaign type to start with because they are designed to target consumers who are already searching for your product or service. This makes this campaign type one of the best for driving direct response objectives such as lead generation or purchases.
Search campaigns can also be used for brand awareness & higher funnel objectives, like email signups, or repeat visits. Using search campaigns for remarketing (also known as RLSA) is one of the most powerful ad types because you can reach consumers who already know your brand at the moment they are searching for what you offer.
Pro Tip: Remarketing lists for search ads (RLSA), requires a minimum of 1000 people on your remarketing list.
Google Ads Display Campaigns | Visual Ads On Websites Beyond Google Search
Display campaigns use image ads that appear on other websites across the internet. The ads created in Google Ads Display campaigns can appear across the over 3 million websites in Google's Display Network (GDN).
Display campaigns can incorporate image, video, and text based ads.


Targeting: Display campaigns don't use any keyword targeting, instead advertisers can target their ads by using specific audience types, placements, or website content to reach potential customers.
When to Use Display Campaigns
Display campaigns can be great for generating brand awareness or consideration. They can also be used for remarketing to consumers who already know your brand.
Once you've maxed out the efficiency of your search campaigns and you're looking to grow, display campaigns can help to scale your advertising.
Google Ads Video Campaigns | Video Ads on YouTube & Google Partner Sites
Video campaigns use video ads on YouTube and other websites and apps that are Google video partners. To run any video ads, videos must be uploaded to YouTube first.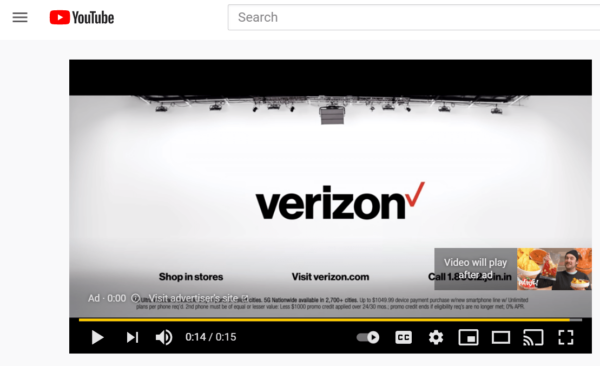 Targeting: Video ad targeting options include keyword targeting (based on YouTube searches), audience-based targeting, topic targeting, and placement selection.
Video ad campaigns have an additional bid strategy cost per view (CPV). The CPV bid strategy enables advertisers to pay only when video ads are viewed or when someone interacts with a video. This type of bid strategy is not available with other campaign types, which typically use cost per click (CPC) or cost per thousand impressions (CPM).
When to Use Video Campaigns
Video campaigns are best for advertisers that want to generate brand awareness with engaging video content. They can also be used to inspire specific actions such as website visits, purchases, or newsletter signups.
As with other Google Ads campaign types, video campaigns can also be used for remarketing to previous customers or consumers familiar with your brand.
Google Ads Shopping Campaigns | Product Ads On Google
Google Ads Shopping campaigns use product image ads that can appear on the Google search or shopping tabs and include product title, price, and an image of the product at a minimum.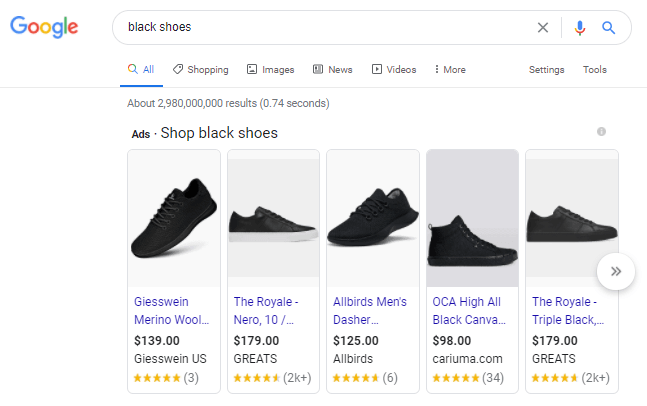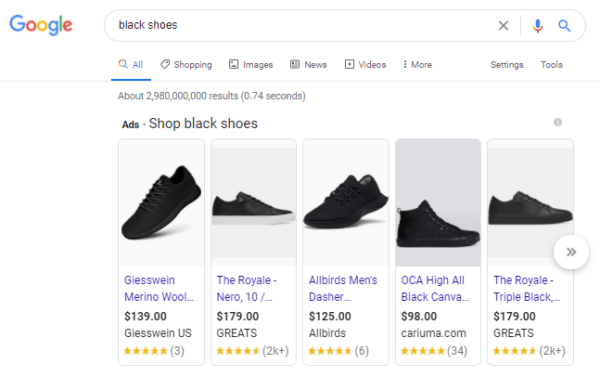 To run any shopping campaigns, you'll need to first have a Google Merchant Center account with an active product feed. All information for your shopping campaign ads comes directly from your product feed. Shopping ads always include a product image which is also defined in your Google Merchant Center product feed.
Targeting: Shopping ads do not use any keywords for targeting, instead Google uses the product feed information to automatically match shopping ads to Google searches.
Pro Tip: While you can't target specific searches by selecting keywords, you can use negative keywords to refine when your Shopping campaign ads appear.
When to Use Shopping Campaigns
Shopping campaigns are best for retailers, both eCommerce and those retailers who want to show the availability of products at brick and mortar locations. This campaign type is best for driving conversions (purchases, add to carts, product page views) and consideration for retailers.
Google Ads App Campaigns | Promote Apps Across Google Properties
App Campaigns are designed specifically to advertise apps and in-app engagement, like purchases. Ads in App Campaigns are automated and can appear across Google properties including search, Google Play, YouTube, Discover on Google Search, and the Google Display Network.
App campaigns don't use individual ads, instead, they use image & video assets you upload or assets from your app store listing, which are combined with text assets you create to generate the app campaign ads that are displayed to users.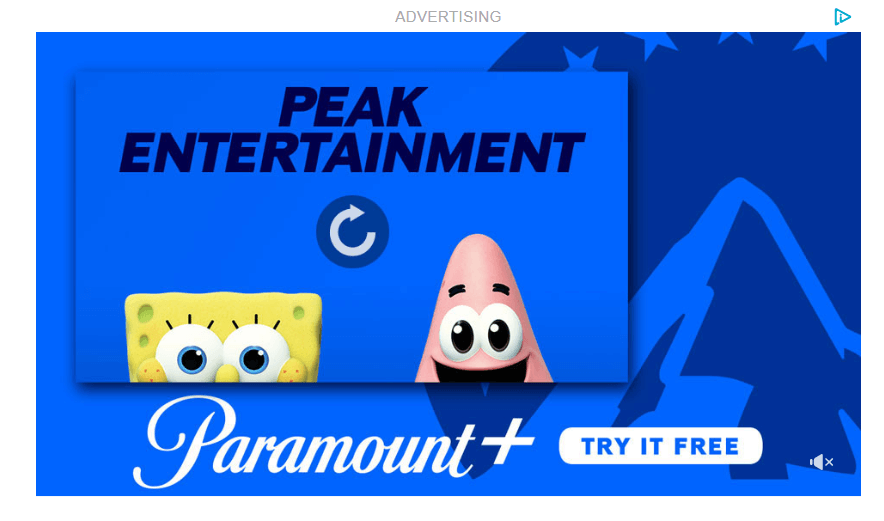 There are two Google Ads app campaign objectives: app installs and app engagement. The app engagement campaign objective allows app advertisers to encourage customers to take specific actions within their apps.
Targeting: Google automatically selects most app campaign targeting based on the campaign goal you select and your target bid. Although targeting is limited in app campaigns, you can still select language and location targets.
When to Use App Campaigns
App campaigns are best for businesses who want to promote their app with installs or to promote certain customer actions within their app. App developers can also use app campaigns for remarketing.
Google Ads Local Campaigns | Promote Visits to a Business
Local campaigns are a mostly automated Google Ads campaign type designed for businesses who want to promote offline store visits and conversions. These campaigns rely heavily on Google's machine learning to automatically optimize your bids, ad placements, and ad asset combinations.
Ads in local campaigns can appear in Google Maps, on Google Search, on YouTube, and on the Google Display Network. Google decides on ad placement and optimizes based on your campaign goal.

To use local campaigns, you'll need to have active location extensions or connect your Google My Business listing to your Google Ads account.
Targeting: Local campaigns use radius targeting based on the locations you want to promote with your ads. The exact target radius can vary depending on competition, a user's preference, population density, and business type.
When to Use Local Campaigns
Local campaigns are best for local businesses who want to drive in-store visits and promote offline conversions. They work particularly well for national and regional retailers or franchises with at least 10+ store locations.
These campaigns are designed for ease of use. They are simple to set up and require minimal management, similar to smart campaigns. All you need to do to set up is provide the locations you want to promote, your campaign budget, and ad assets.
Google Ads Smart Campaigns | Google Ads Simplified
Smart campaigns are more automated than most other Google Ads campaign types in order to provide businesses with an option that is easy to set up and requires minimal maintenance.
Popular Smart campaigns include smart search campaigns, smart display campaigns, & smart shopping campaigns. When using Smart campaigns, ads can appear on Google search, Google Maps, YouTube, Gmail, and Google Partner sites.

We refer to Smart campaigns as the simplified version of Google Ads because they do not have all of the features and targeting options that other Google Ads campaign types have.
With Smart campaigns bidding is automatic, extensions are automatically created, keywords are automatically generated based on keyword themes you provide, ad placement is automatically selected, and you'll see simplified reporting in your Google Ads account.
Targeting: Although targeting is limited, businesses can still select targeting settings such as location, keyword themes, and budget when using smart campaigns.
When To Use Smart Campaigns
Although Smart campaigns are designed as the easiest to set up (Google says 15 minutes) and require minimal management, we generally don't recommend Smart campaigns because of the limited features, functionality, and reporting.
However, if you don't have the resources to pay someone to manage your Google Ads or the time to manage them yourself, you might use smart campaigns when you get started with Google Ads.
CAUTION: Easy doesn't mean better. Although the goal was honorable, Smart campaigns typically don't work out as desired for the small businesses we've seen use them. It may be there isn't enough data for them to work, or they generate calls or leads that aren't qualified, or they work for a short period of time and then performance declines because the machine learning powering Smart campaigns is left to work on its own with no guidance.
Google Ads Discovery Campaigns | Visual Ads To Build Your Brand
Discovery campaigns are used to create ads that show up in premium, Google-owned feeds, such as Google Discover feed (on mobile), in Gmail on the social and promotions tabs, or on the YouTube home & Watch Next feeds.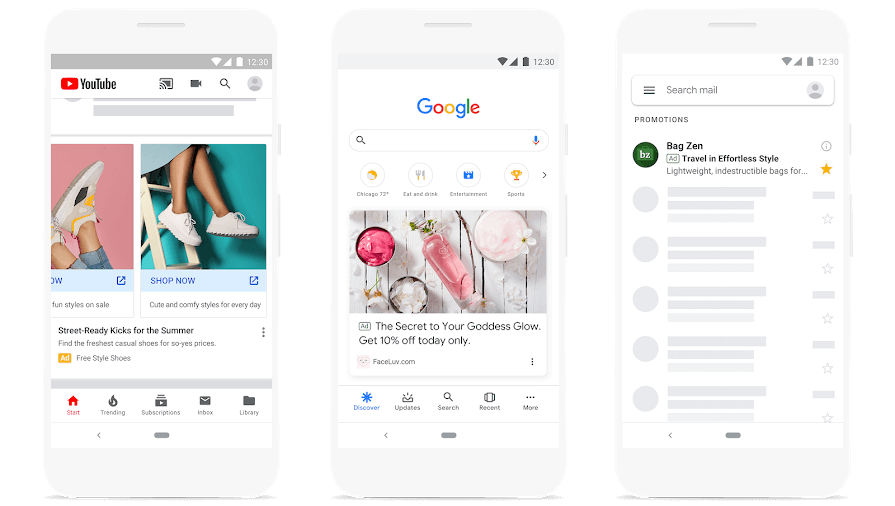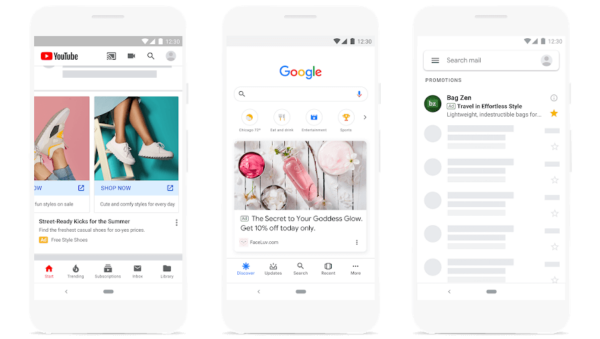 One of the newest Google Ads campaign types, Discovery campaigns were introduced in 2019. This campaign type uses automated bid strategies to maximize conversions or target cost per action (CPA) bidding.
To create ads in Discovery campaigns, advertisers upload images, headlines, and descriptions and Google creates ads from these uploaded assets based on its machine learning. Discovery campaigns don't use any video assets.
Targeting: Discovery Campaigns use automated targeting to select ad placements, although advertisers can also choose to select custom, in-market, or remarketing audiences for their Discovery campaign targeting.
When To Use Discovery Campaigns
Discovery campaigns are best used to reach new customers on Google-owned properties and build brand awareness based on user interests. This campaign type can also be used for remarketing.
Similar to Display campaigns, Discovery campaigns are also a good option for advertisers looking to scale their advertising efforts.
Google Ads Gmail Campaigns [Deprecated]
Used to advertise specifically to Gmail users, Gmail campaigns allow businesses to reach users via Gmail ads on the social or promotions tabs in Gmail accounts.
As of July 1, 2021, Gmail campaigns will no longer be supported and any existing Gmail campaigns will be updated to read-only. Anyone currently using this Google Ads campaign type can incorporate it into Discovery campaigns going forward.
Conclusion
When it comes to Google Ads there are many different ways to reach your target audience, find new customers, inspire action, and build your business. If you are just getting started with Google Ads, you can reach customers who are already searching for what your business offers with Seach or Shopping campaigns. When it's time to expand you have options, including Video campaigns, Display campaigns, and Discovery campaigns.
We hope this overview of all the Google Ads campaign types has helped you to understand the different campaign types, what they are best used for, and what you'll need to start using them.
If you're interested in talking with someone about how Google Ads can help your business specifically, feel free to schedule a free consultation with one of our Google Ads gurus.